test
Please note that some of the available species uses preliminary LISs: For a complete list of available LISs please refer to the Published LIS and Unpublished LIS pages.
Example:
HelMod differential intensity for Carbon evaluated at 1 Feb 2017 and for a past mission (i.e. AMS-02, Proton, datasets: AMS-02 2011-2013 compared with ISO 15390-DLR) :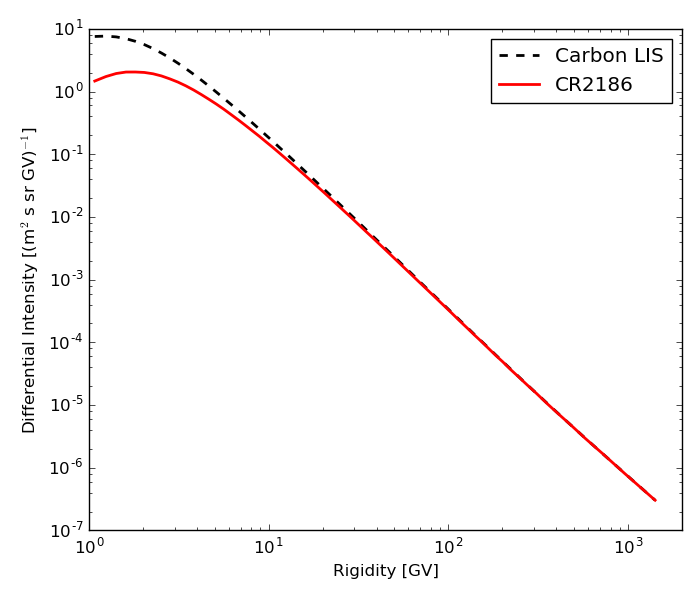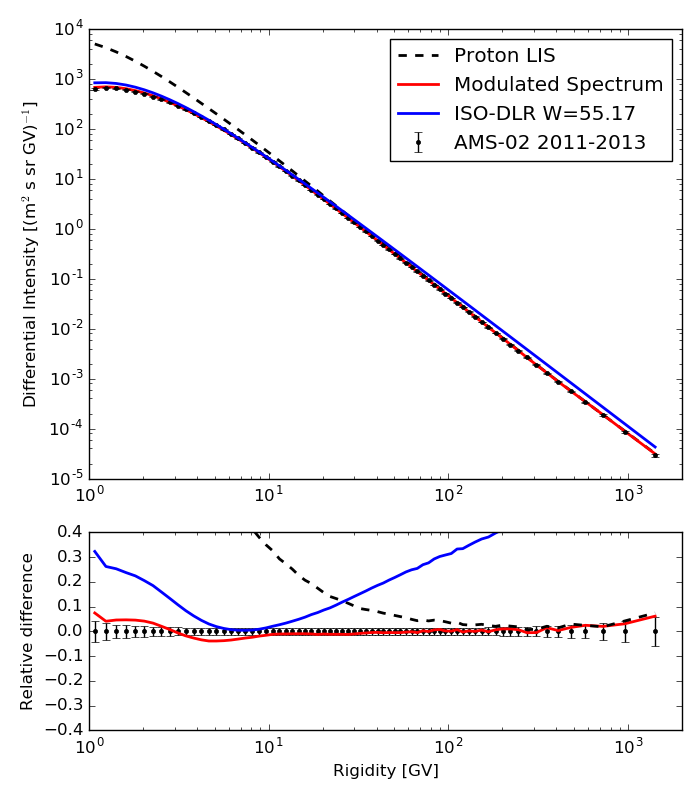 Simple instructions:
Select the Galactic Cosmic Rays species to be modulated.
Select the begin of the mission to evaluate the flux during the correponding Carrington rotation.
Choose the display options
Submit the module and wait few seconds to see the result.